Uncategorized
Read e-book Midnight in Aisle Seven: Sometimes God Introduces Himself Outside the Church Walls
Free download. Book file PDF easily for everyone and every device. You can download and read online Midnight in Aisle Seven: Sometimes God Introduces Himself Outside the Church Walls file PDF Book only if you are registered here. And also you can download or read online all Book PDF file that related with Midnight in Aisle Seven: Sometimes God Introduces Himself Outside the Church Walls book. Happy reading Midnight in Aisle Seven: Sometimes God Introduces Himself Outside the Church Walls Bookeveryone. Download file Free Book PDF Midnight in Aisle Seven: Sometimes God Introduces Himself Outside the Church Walls at Complete PDF Library. This Book have some digital formats such us :paperbook, ebook, kindle, epub, fb2 and another formats. Here is The CompletePDF Book Library. It's free to register here to get Book file PDF Midnight in Aisle Seven: Sometimes God Introduces Himself Outside the Church Walls Pocket Guide.
A smile crept across his face. When we pray, we bow. If the women were in there Apparently, women are in the basement because no matter how devout a man might be, there is no power greater than Allah I was so willing to go to church, especially to Reverend Vici Derrick's nondenominational Christian pickup-band church held, according to its website, at the Columbia City Theater. But the theater looked empty and the door was locked. What happened to the Joy Cathedral? I asked the manager, Gabriel, at Tutta Bella Neapolitan Pizzeria, which shares a building with the theater.
And he was like an angel.
See a Problem?
He ran all over the restaurant, up and down stairs, and tried opening secret doors to the theater, but only got as far as a dressing room full of mirrors. He suggested the cathedral might be meeting at the Royal Esquire Club, a sports bar nearby. That door was locked, too. A few blocks down South Hudson Street, I found a nun wearing a cornflower-blue habit and carrying a toilet seat to the curb outside a duplex.
You might also be interested in these:
She didn't know about the Joy. But she was from Saint Edward Catholic Church up the way. It had four doors. On the way, I encountered an Islamic service letting out, the Damascus Missionary Baptist Church "Unleashing Our Potential" , and a sign on a street sculpture, seemingly unattached to any church, that said, "Do not praise God for creating the tiger, praise him for not giving it wings! Signs on South Hudson pointed to an estate sale. At least I was getting into someone's house, even if it wasn't God's. In the corner of the smelly, dirty attic, near the old clothes, a Holy Bible was set upright, and that is where I finally found Jesus.
I slept badly the night before church: I was scared because I had never been before, and everything I know about Sunday services comes from David Lodge novels and Garth Ennis's Preacher series. He promised me they would not. Can I get up to pee? And, okay, I did. The Olympic View Community Church of the Brethren congregants know each other very well—they're interested in the minutiae of each other's lives. One woman stood up to announce that her family had bought the house they had wanted, and thanked everyone for keeping them in their prayers.
The pastor called every person by name. There was only one point when I felt totally out of place: Toward the beginning, the pastor asked those of us who were guests to introduce ourselves. You're not likely to find someone more reluctant to speak up than a bashful Jew at Sunday morning church services. So I didn't, but the church is small enough that everyone knew I was a stranger, and that made my heart pound.
But everyone was friendly, smiling at me and saying "Hello," as I walked by. I'm not planning to go back—they do, after all, believe in Jesus—but I'm glad I went, rather than just relying on my jaded novelists. Olympic View is a place of comfort for anyone who comes through the doors. I'm late for church on TV, which is pathetic, since it's only five steps from my bed. I hit the snooze button for the last time, swallow a few painkillers, grab my crutches, and stump down the hall to commune with the rest of the cripples and shut-ins watching God on the small screen.
The good thing about TV church is that you can eat cookies for breakfast during the service. The bad thing is that it's even more boring than regular church. Without the formality, the little distractions aren't as funny. When you're sitting quietly at church, watching a fly crawl up the back of the bouffant of the lady in front of you is funny.
Sitting on the couch in your underwear watching a fly crawl across a TV screen is not so funny. I wonder if he'll heal my broken foot, ask me to press my hand against the screen and pray with him, then cast off my crutches and walk into the light of day. A young woman stumping for some youth ministry called Generation Church "the GC!
If you're between the ages of 18 and 24—" Click. A preacher on a beach, wearing a T-shirt: Back to channel Holt and his wife by a fireplace, wrapping things up.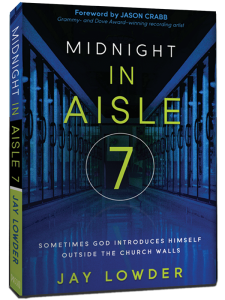 She watches, constipated, while Holt summarizes his sermon: I've been here before: And I've been here before, too: Years of looking for transcendence and meaning in rock clubs and lecture halls prepares you for much of Sunday service at Emmaus Road, a small congregation that meets at the New Horizons drop-in center in Belltown, if not for the way that all meaning and transcendence are turned back to the glory of Jesus Christ. A childhood of placidly ecumenical Sunday school classes in the Unitarian church doesn't prepare you for that, either. The texts of the day are Elijah and Jesus' raising of the dead, but Pastor Eric, dressed down and playing sax and flute with the band, with hair even messier than mine, quickly moves from the literal to the metaphorical.
Here are some words that have been dead to me for some time: This morning, though these words were bent to a belief I don't buy, I could see the life in them, in greetings that met a stranger more than halfway, an acceptance of disorder in ritual, and the most diverse Seattle crowd I've seen outside a bus. But I ducked out at the end of the service, declining further fellowship in a mild antisocial and nonreligious panic.
Two things worried me: Dress is not normally a dilemma. But in this instance both were concerns. I felt sneaky about attending a church service as a detached observer. I wanted, to paraphrase King Lear, to take upon myself the mystery of things, as if I were one of God's spies. This would require a modicum of invisibility.
I checked the Bethany website. There was a picture of some people sitting in pews. They appeared to be casually dressed. I could wear my jeans and running shoes. As for singing, yes, there would be singing. As soon as I arrived and selected a pew toward the rear of the chapel, strategically situating myself close to the aisle in case my morning coffee caught up with me a little sooner than expected, a kind woman with a welcoming smile handed me a circular with the morning's program neatly printed on it.
And there they were: The magnitude of devotion in the hymns was daunting. But when the time came to get up and sing, I stood. My voice emerged from its lair and blended with the other voices. Everyone was singing—I mean everyone. The Presbyterians were emphatic about participation. The prompting was warm and welcoming but impossible to ignore. Earlier in the program, everyone was urged to get up and greet the people sitting nearby. The sense of community was acute. The detachment I had brought with me, and was so carefully trying to preserve, detached, and hung around my ankles as I arose to sing "Open the eyes of my heart.
The white, liquid bomb of hit right in front of my face. Inside the church, loud music played. Church rock filled the stained-glass-luminous room. The band was called the Worship Team—two female vocalists backed by two guitars, bass, keys, congas, and the only drawback to my church going experience: The minister's sermon dealt with apostasy, leading people from the truth. But the drum set behind him glared at me like Judas from the Last Supper.
Fake drum sounds lead people from the truth. A life of sacrifice controlled me. What sacrifice, at what price can the city be born? After the service, I hurried to the parking lot. Maybe the bird shit didn't happen by chance. Maybe it was supposed to be there. Maybe the Virgin Mary's visage was in that white splatter on my windshield. But no Virgin appeared. Volunteer Park's Seventh Day Adventist Church is built like a topsy-turvy uterus—cervix pointed heavenward—and decorated with a runny yellow carpet, brown paneling, and silk-flower Garden of Eden. Picture your mother's womb circa There were 29 worshippers at the The median age was I stood out like a sore heathen thumb.
To complete my sense of alienation, the sermon began with a pop quiz. A toothy beard in back spoke up: I put on my thoughtful face. She opened the church leaflet we had been handed. Inside was an article comparing God's incredulous power—virgin births, donkeys conversing with false prophets, etc. We need more youthful decorations. The downtown intersection of Ninth Avenue and Stewart Street is home to both Gethsemane Lutheran Church and the Greyhound bus station, making it prime ground for the unsaved.
Ray, with liver spots crowning his rosy face and a sea-foam green tie, sees me in the vestibule. He requests a large-type bulletin on my behalf though my eyes are fine , invites me to share his pew, and introduces me around. I shake hands with everyone who doesn't need both hands on his or her walker. My signature in the guest book is the first since March; only a quarter of the seats are occupied.
We warble through a discordant "Gather Us In. After the service we sip fair-trade coffee in the basement, where a banner speaks to Gethsemane's boom days: Meanwhile, a half block north, year-old Robert Davis shaves his dark brown face in the window's reflection outside the Urban Rest Stop, a facility for the needy. He has heard Gethsemane offers a nightly shelter in its basement. I ask if he has ever attended a worship service upstairs, but he hasn't and doesn't plan to.
The last time I attended Mass at St. James Cathedral it was for my graduation from O'Dea High School—a grueling, two-plus-hour affair that left asses numb and caused my father to grumble about the "damn Jesuits" and their long-winded everything. I should have pointed out at the time that it was my non-Catholic father's fault for sending his non-Catholic son to Catholic school in the first place.
The Mass I attended Sunday was an hour shorter, but it was long-winded and, to this non-Catholic, just as impenetrable as ever. Walking in, my memories of weekday Mass during high school were dashed: Much of the Catholic splendor is still in place—the beautiful stained-glass windows, the domed ceiling that allows for sunlight to shine in all God-like—but the layout has been upended. Gone is the straight line from the entrance to the massive altar, along with the rows and rows of pews.
In their place is an altar positioned in the center, with rows of folding chairs with knee rests branching out on all sides. According to the St. James Cathedral website, the renovation, completed in , hoped to "incorporate the teachings of the Second Vatican Council —'65 and change the focus of the liturgical action to the midst of the assembly," but taking a seat near the choir, I couldn't help but think of mega-churches, with their center altars and throngs of believers sitting rapt as their pastor puts on a show.
It was a feeling reinforced by the mass itself, which, even at venerable St. James, was filled with intricate choir numbers, more incense than an Evergreen College dorm room, and, on this Sunday at least, a procession involving frilly streamers and a full-blown bagpipe squad. Nowadays even the Jesuits need a little razzle-dazzle to fill the seats.
I was not looking forward to this. The last time I went to church, it was my dad's Unitarian Universalist church in Eugene—and even at that liberal place of worship I felt conspicuous. Now I know what sticking out really feels like.
A Month of Sundays - Features - The Stranger
I was the only white person in the room and probably the only unfamiliar face in the crowd, sitting in the back and futilely trying not to draw attention to myself. Beacon United Methodist is a predominantly Filipino church one member of the choir told me the church had some Samoans, about 10 Japanese, and "some Afros" in the congregation. Although everyone was exceedingly welcoming and friendly—so much so that I felt even worse about my intrusion—I was clearly an outsider. The church building dates to the early s, as evidenced by its felt banners and blandly functional architecture can track lighting ever hope to evoke the supposed glory of God?
The community building took the form of celebrating the church's four recent high-school graduates and two college graduates. The music was typical of "praise" music: But of course, through God, even this reality can be made moot, which the pastor illustrated with two anecdotes.
One was about an agnostic pediatric oncologist who came to believe after a dying patient told her parents with her last breath that she could see and hear the angels and the other about Eric Clapton's tragic loss of his son and subsequent penning of "Tears in Heaven. An elderly couple greeted me at the door of Bethany Community Church, shaking my hand and wishing me a good morning.
I had dressed all in black and feared I looked satanic or Johnny Cash—like. I found a seat in the balcony. Nearby, a middle-aged couple operated the AV equipment. As the congregation filtered in, happily exchanging hugs and greetings, messages were projected on the wall behind the dais, sort of like a Jesus-centric version of the trivia questions you're forced to sit through before a movie begins.
Rather than teasing the brain with what movie Bruce Willis starred in with Matthew Perry, these messages advertised various events, like "Come find out what you can do about poverty," and " toothbrushes and hand sanitizers—we need your help! The service kicked off with a person choir singing a selection from the hymnal, accompanied by an organist and a pair of trumpet players. I didn't sing along, being an atheist secular humanist and all. Then something Lynchian happened: A young girl in a red sequined top hat appeared to introduce a dramatic dance and song number about some scandal that happened some time ago in Persia.
After this the pastor, Richard Dahlstrom, proceeded to preach about the importance of rest. Pastor Dahlstrom wove anecdotes about an overworked period of his life with scripture and an interesting story about a Swiss botanist who planted a garden in which different flowers opened at different times of day. The botanist was able to look out his window and tell the time of day depending on which flowers were open. Taking Dahlstrom at his word, I decided to skip the rest of the service, slipping out to enjoy what promised to be a beautiful day.
How do you run a four-campus megachurch with just two pastors? Hold one service and simulcast the video at all the others. Every Sunday, in other words, City Church's thousands of members get together This can, for obvious reasons, be disorienting for a newcomer. Belltown service, it took me a few minutes to figure out that the woman onscreen Pastor Gini, a slim blonde in a hot-pink suit with white piping was not, in fact, in the room.
A Month of Sundays
Weirder still, the virtual pastors could see their audiences around the city. As in watch on monitors. As in, "Stand up, Belltown! I can see you! Like many megachurches, City Church's canon is Fundamentalist and dogmatic. They believe Adam and Eve existed, literally; they think God created the world in seven days around 6, years ago; they think Satan is real and lives in a fiery place called Hell; and you can probably guess how they feel about the gays. City Church's Fundamentalism, however, probably isn't the reason most of its members have chosen to go there.
It's a friendly, laid-back, nonchurchy environment no band; no organ; and certainly no icky crucifixes —the kind of church, in other words, popular among urban youth. When Pastor Judah, a beaming thirtysomething with heavily styled hair and hipsterish horn-rimmed glasses, made a particularly salient point this Sunday's sermon was about Saul, who drew the wrath of God when he saved the spoils of battle to sacrifice instead of destroying them half the room raised their right hands yeah, like that and shouted. City Church is thus the ultimate intersection of religion and technology: A closed feedback loop between pastor and flock.
Metropolitan Community Church holds its service in a small room off the central lobby of the Temple De Hirsch Sinai, a lobby that was filled on Sunday afternoon with Jewish ladies setting up tables and uncovering platters of cookies. None of them knew where the Metropolitan Community Church was.
A janitor didn't know where the Metropolitan Community Church was. Finally someone pointed me to a side door, and on the other side of that door a black man with a ring on almost every finger greeted me and gave me a name tag that said "Hello, my name is"; a red slip of paper for me to put all my contact information on; a yellow slip of paper "WELCOME to MCC-Seattle!!
There were nine people congregated. Including the guy who greeted me, the guy playing an electric piano, the scripture reader, and the interim pastor. A small rainbow cloth hung on the altar. According to the brochure, "All people—gay, lesbian, bisexual, transgender, and heterosexual—are invited to new life through the liberating gospel of Jesus Christ in the Metropolitan Community Churches.
Fifteen minutes in, six or so more people had joined us, including a guy with a rat tail who'd come to play the harp. At one point, the interim pastor, a lady with short silver hair on top of her head and flowing blond hair down her back, asked the congregation to share "praises," and the scripture reader, newly a mom, shared an anecdote about potty training. Communion involved being fed by either the scripture reader or the interim pastor, and then embracing them while they spoke into your ear.
A better reporter would have gone up and been fed and hugged and whispered to, but I couldn't do it. Mass at Saint Joseph is church as archetype, as paradigm: The architecture promotes reflection as it should, the ceiling distant and beautiful with its painted timbers, the cupola tantalizing. The parishioners stand and sit and speak as one, guided by their central mystery. The parish is notably liberal. I liked going to Mass as a child, but it was mostly about the baked goods. My family was and remains entirely irreligious. My best friend's family, conveniently located next door, was Catholic, synonymous in my mind with possession of a multiplicity of cool older siblings with great records and a pool table and an endless supply of Trident gum.
I'd mumble through the collective orations, feint at genuflections, and, on more than one occasion, blithely take Communion. It was the pink box of cinnamon rolls and muffins and doughnuts from the bakery up on 15th Avenue that always appeared at their house afterward that was the miracle to me—such sweet largesse.
Best-case scenario at my house on Sunday mornings was pancakes accompanied by the secular reading of the newspaper. On this Sunday, the Eucharist is, fittingly, the topic; the service is marked by humility, with discussion of feeding those in need, of spiritual hunger. The priest quotes Andre Dubus's Broken Vessels. The fundamental, communal acts of eating and drinking—body, blood—are consecrated.
More than one person remains behind, watchful, possibly reverent, as the feast of Corpus Christi is enacted. If one feels like a trespasser, there is the sense that one's trespass is forgiven. It doesn't make a lot of sense to send a Jew off to Jewish services for a feature package titled "A Month of Sundays. Our weekly pause, Shabbat, runs from sundown on Friday to sundown on Saturday. Tradition holds that Jews are not to work on Shabbat. Encouraged activities include attending services, spending time with family, visiting friends, and having sex.
This assignment—to attend a conservative Jewish service in Seward Park on a Saturday morning—encouraged none of those things. It took me away from my friends and family. It disrupted my sex life. And it turned one of the suggested Shabbat rituals, attending services, into one of the forbidden Shabbat activities, work. But try explaining that to an editor. Like the easily angered and unpredictable deity of the Old Testament, editors sometimes want to order the world according to their own moods and visions. People say the reason Jews tend to excel in the publishing industry is our penchant for storytelling.
I think it also stems from what our religion teaches about dealing with difficult authority figures: Sometimes you just have to roll with them. I'd done the math: I figured that if the intent was to have a token Jewish presence in this issue, then it should be of correct proportions. Jews make up less than 1 percent of Seattle's population.
Therefore, if you're taking 30 peeks into the religious life of Seattle, there should be only one third of 1 percent of a peek into Jewish life. I will tell you about the language and the hand gestures: The rabbi spoke mostly in Hebrew. He liked to tuck his thumb behind the four other fingers of his right hand, and then raise this arrangement skyward for emphasis.
When he spoke in English, it was to announce the marriage of two of the congregants. He looked happily toward the lower level of seats, where the men and presumably the groom were sitting. Then he looked happily toward the upper balcony, where the women and presumably the bride were sequestered.
Midnight in Aisle Seven: Sometimes God Introduces Himself Outside the Church Walls by Jay Lowder!
Poetry in Pieces: César Vallejo and Lyric Modernity (FlashPoints);
?
True Tales of the Paranormal: Hauntings, Poltergeists, Near Death Experiences, and Other Mysterious Events?
Becketts Dedalus: Dialogical Engagements with Joyce in Becketts Fiction;
Everyone said in unison, mazel tov! Plymouth Church is that large, white fortress of a building that sits, strangely, downtown, right by the on-ramp to I-5 South. I parked in the underground garage, rode the elevator up, and found myself standing in front of the Benihana that faces Fifth Avenue.
It's hard to imagine people flocking downtown to worship God on a Sunday morning, but Plymouth was packed with hundreds of people. With the exception of myself and the 12 other brown folks I counted, the crowd was as white as the church's exterior. Many elements of the service—South African Siyahamba processional, Jamaican folk tune "Halle, Hallelujah," Brazilian Psalm, doxology that could be sung in either Spanish or English, and a "traditional Gospel call and response" employed to honor the musical director it was "Appreciation Day" —seemed to celebrate a cultural diversity that was, actually, nonexistent.
Plymouth is a congregational church—service isn't led by a single priest, but instead facilitated by a group of ministers who offer "reflections" on scriptures. We search to discover meaning for our lives. Often religion tries to confine the answers we seek to church buildings and candy-coated sermons, but in life's darkest moments hope is Midnight in Aisle Seven: You never know when God will show up At some point we all feel abandoned--by a friend, spouse, family member, or even God. Often religion tries to confine the answers we seek to church buildings and candy-coated sermons, but in life's darkest moments hope is sometimes illuminated through the most unlikely people at the most unforeseen times.
In Midnight in Aisle Seven Jay Lowder presents encouraging, raw, genuine stories of real people, including himself, to demonstrate how anyone, anywhere, can experience an encounter that brings significance to life.